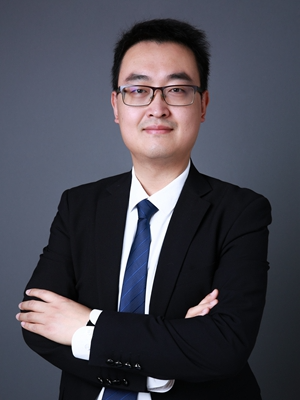 Li Xiao
Assistant Professor
Educational background
Ph.D. in Informatics, University of Zurich, Switzerland, 2018[LY1]
Taught Courses & Research Field
Taught Courses:
Introduction to Programming Using Python、Business Analytics Methods、Data Mining and Big Data Analytics
Introduction to FinTech Topics、Python Business Analytics and Cases、Data Mining and Machine Learning
Research Field:
Big Data Analytics、Open Source Software Community
Management Information System、Social Network Analysis
Education Background
Education background (including Education and training experiences)
PhD in Informatics, at University of Zurich, Switzerland
Master inSoftware Engineering at University of Science and Technology of China
Bachelor in Software Engineering at Dalian Jiao Tong University, China
Work Experience
Work experience
Research Assistant, Department of Informatics University of Zurich, Switzerland, 2014.9-2018.4
Assistant Professor, International Business School, Beijing Foreign Studies University, 2019.11- Current
Taught Courses & Research Field
Introduction to Programming Using Python, Bachelor Students
Business Analytics Methods, Master Students
Data Mining and Big Data Analytics, Doctoral Students Major in Management Science and Engineering
Introduction to FinTech Topics, Master Students
Python Business Analytics and Cases, Bachelor Students
Big Data Analytics and Data Mining, MBA
Data Mining and Machine Learning, Bachelor Students
Introduction to Programming Using Python, Bachelor Students
Business Analytics Methods, Master Students
Data Mining and Big Data Analytics, Doctoral Students Major in Management Science and Engineering
Introduction to FinTech Topics, Master Students
Achievements in Academic Research
Journal Papers
Xuan Yang, Xiao Li, Daning Hu, Jiannan Harry Wang, Differential impacts of social influence on initial and sustained participation in open source software projects, 2021.9, Journal of the Association for Information Science and Technology(JASIST)
Conference Papers
1、Ma, X. Y., Guo, X. C., Zhang, L. X., & Li, X. (2021, May). A Three-stage DEA Study on The Efficiency of Global Intelligent Innovation Based on Synergy Theory, 2021 4th International Symposium on Big Data and Applied Statistics(ISBDAS2021).
2、Xiao Li, Xuan Yang, Daning Hu, Ji Wu, Jiannan (Harry)Wang,Understanding the Impacts of Social Influence on Initial and Sustained Participation in Open Source Software Projects,The 2017 International Conference on Information Systems , Seoul, South Korea, (ICIS2017), December, 2017 Seoul, Korea. Top level international conference on information systems.
Academic Service
1、Advisor, Innovation Creativity Entrepreneurship, 2022.
2、Member, Association for Information Systems.
3、Tutor, The 13rd China Undergraduate Innovation Creativity Entrepreneurship Competition, National Second Prize Winner.
4、Invited Reviewer for Journal of Intellectual Capital
5、Invited Reviewer for International Conference on Information Systems 2022
International Communication Experience
International communication experience (Academic exchange and visits)
Visiting Scholar, Southern University of Science and Technology, 2018.10-2019.10
Visiting Student, Institute of Software Chinese Academy of Science, 2012.9-2013.8
Honors and Awards
1、Honorary title of university/doctoral dissertation, University of Zurich, Switzerland, 2019.
2、Excellent Teaching Award for Graduate students, Beijing Foreign Studies University International Business School, 2021.
3、Excellent Teaching Award for Bachelor Students, Beijing Foreign Studies University, International Business School, 2022.