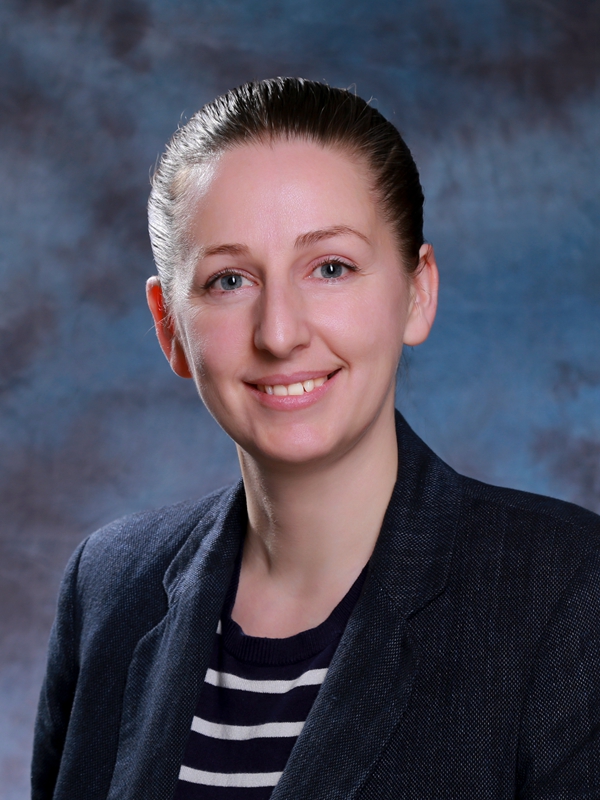 ALLOTT Joella(新西兰)
讲师
教育背景 Education Background
PhD Waikato Management School, Waikato University, NZ ,Marketing and International Management ,2016
MA Newcastle Business School at Northumbria University, UK ,Business with Marketing Management,2007
BA,Bethlehem Institute of Education, NZ,Education,2000
培训 Trainning Experiences
3-day NVIVO 11 workshop Conducted by the Ontario Institute for Studies in Education, University of Toronto, at BFSU, Beijing. NVIVO 11 Pro-Training - Parts 1, 2 and 3. ,2017
TEFL Certificate International TEFL and TESOL Training ,120 hour TEFL certificate, 2013
Certificate Tsinghua University, China Advanced, Chinese Language, 2010
HSK 6 Hanban/Confucius Institute Headquarters,Chinese Language,2012
Certificate of Arts Massey University, NZ ,Chinese, 2007
学术交流与访问 Academic Exchange And Visits
August, 2017 Academy of Management Annual Conference, Atlanta, USA,Propensity to trust and guanxi: A model of creation strategies in Chinese small businesses.
July, 2016 China, Tibet Development Conference, Lhasa, Tibet, China,Implementation of social entrepreneurship in Tibetan society.
July, 2015 Pyongyang Tourism College, DPRK,Lecturing EAP (English for Academic Purposes)
工作经历 Work Experience
2015-2020 Beijing Foreign Studies University, Beijing, China,Lecturer.
Main Responsibilities:Primarily lecturing in Marketing, Organisational Behaviour, Business Skills, Management Themes and Case Studies, Business Studies, Academic Writing, Critical Thinking and Speaking.
2013-2015 Tianshui Normal University, Tianshui, China,Lecturer and Academic Manager.
Main Responsibilities:Training teachers in the NCUK curriculum and guiding their progress. Liaising with and reporting to NCUK and local management. Lecturing Graduate Diploma students in Management, Research Methods, EAP Speaking and EAP Writing. Monitoring students' general progress and their UK university applications.
2012 Hebei United University, Tangshan, China,Lecturer
Main Responsibilities:Teacher of Speaking and Business English, involving the preparation, presentation and assessment of all classes.
2005-2006 Ocean University of China, Qingdao, China,Business and English Teacher
Main Responsibilities:Lecturer in Marketing Research Theory, Creating a Culture of Customer Care and Complex Communication. Also taught Academic Writing.
教学研究 Taught Courses & Research Field
Allott, J., Gibb, J., & Akoorie, M. (2017). Low propensity to trust and guanxi: A model of creation strategies in Chinese small businesses. Academy of Management Conference, Atlanta, Georgia, 2017.
Allott, J., Akoorie, M. E. M. & Gibb, J. (2012). The antecedents and consequences of guanxi: A theoretical model of renqing, ganqing, trust and xinyong and their influence on relationship commitment. University of Waikato Working Paper Series, no. 89, 30-35.
Doctorate dissertation near submission - Creating successful partnerships in the People's Republic of China: The significance of guanxi characteristics in the relationship building process between cultural entrepreneurs and art dealers.
研究领域 Research Field
Trust
Guanxi, social networks
Social entrepreneurship
教授课程 Taught Courses
Marketing
Organisational Behaviour
Business Skills
Management Themes and Case Studies
Business Studies
Academic Writing
Critical Thinking and Speaking
Research Methods
荣誉奖励 Honors and Awards
Carolyn Dexter Award Nominee, The Academy of Management, Atlanta, 2017
Doctoral Scholarship, Waikato University, New Zealand
Best Postgraduate Student (Generalist) Prize, Northumbria University, UK